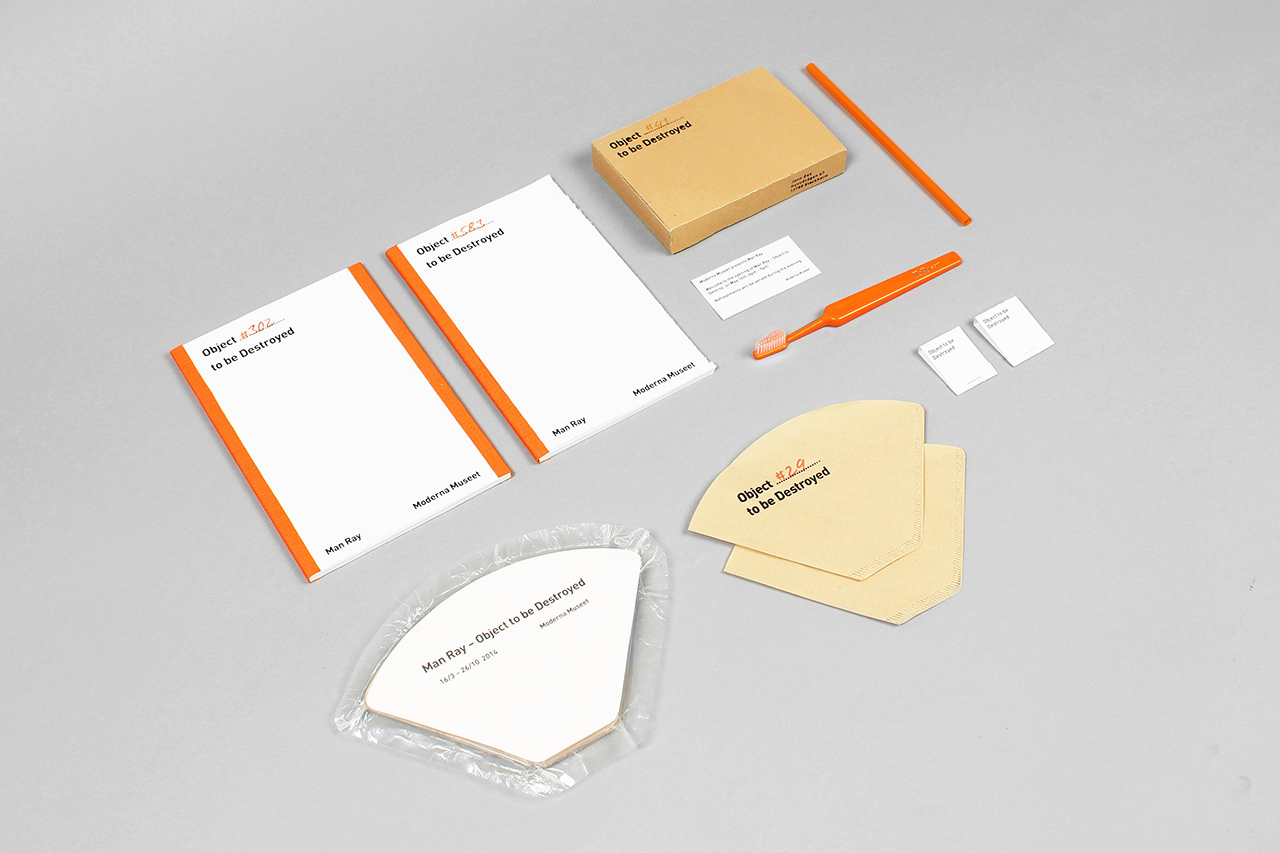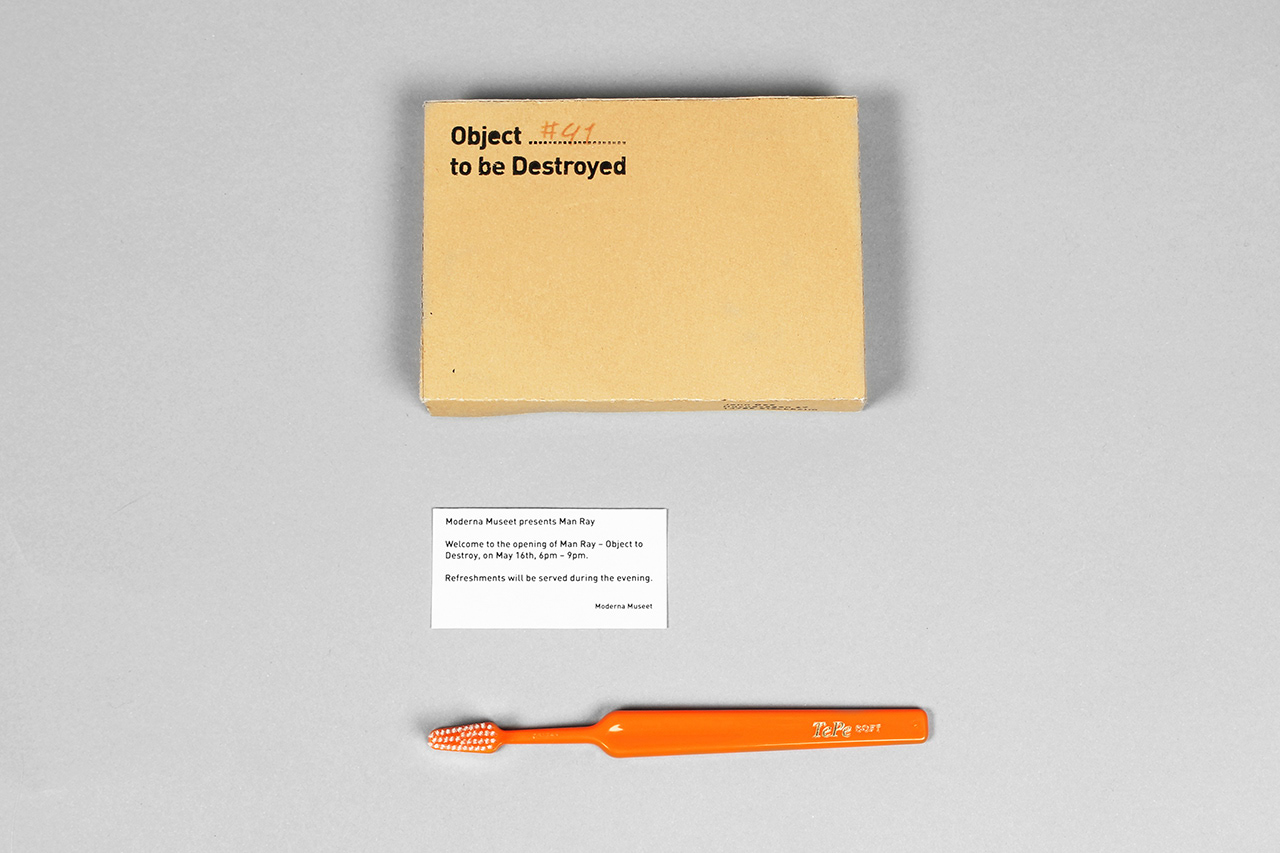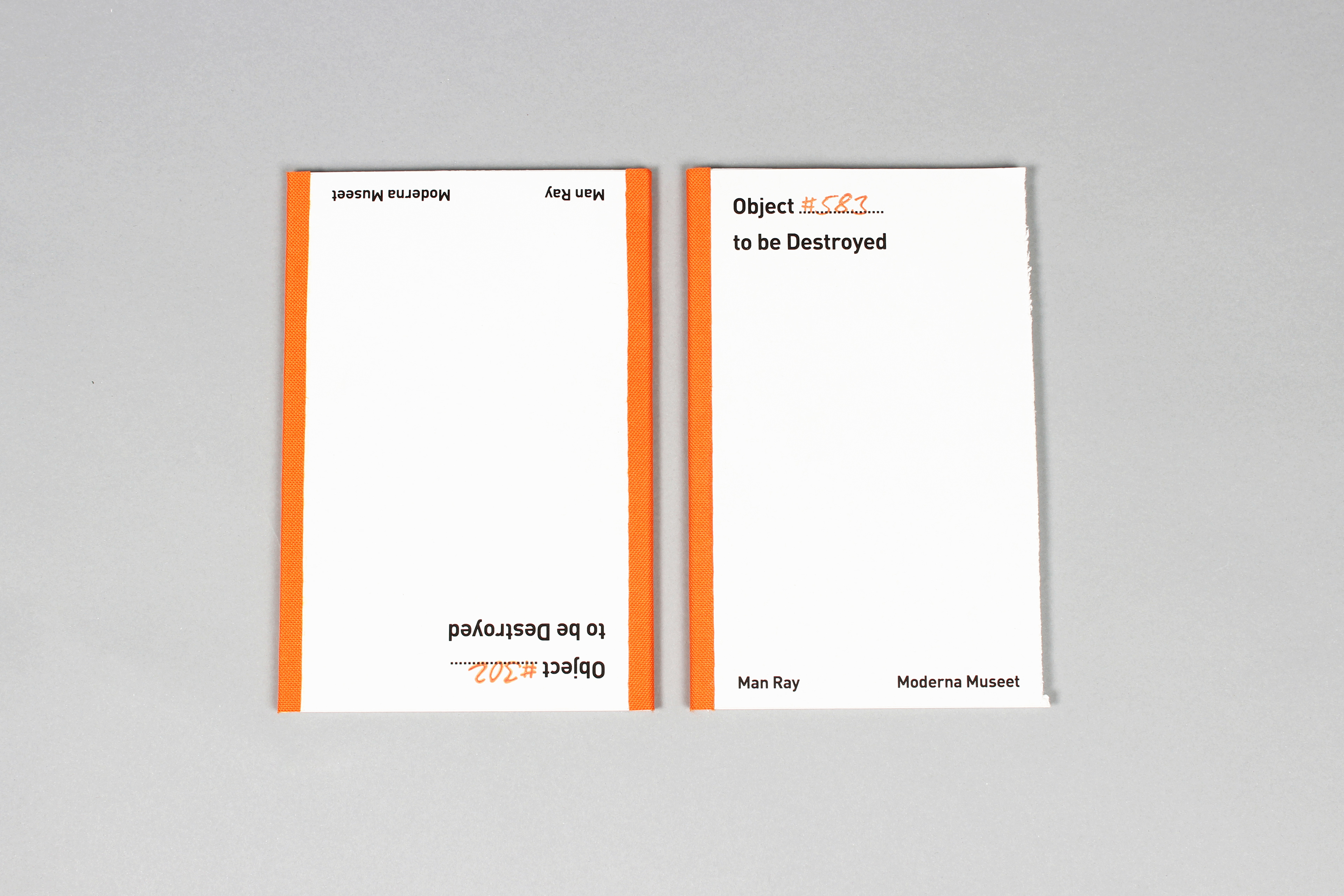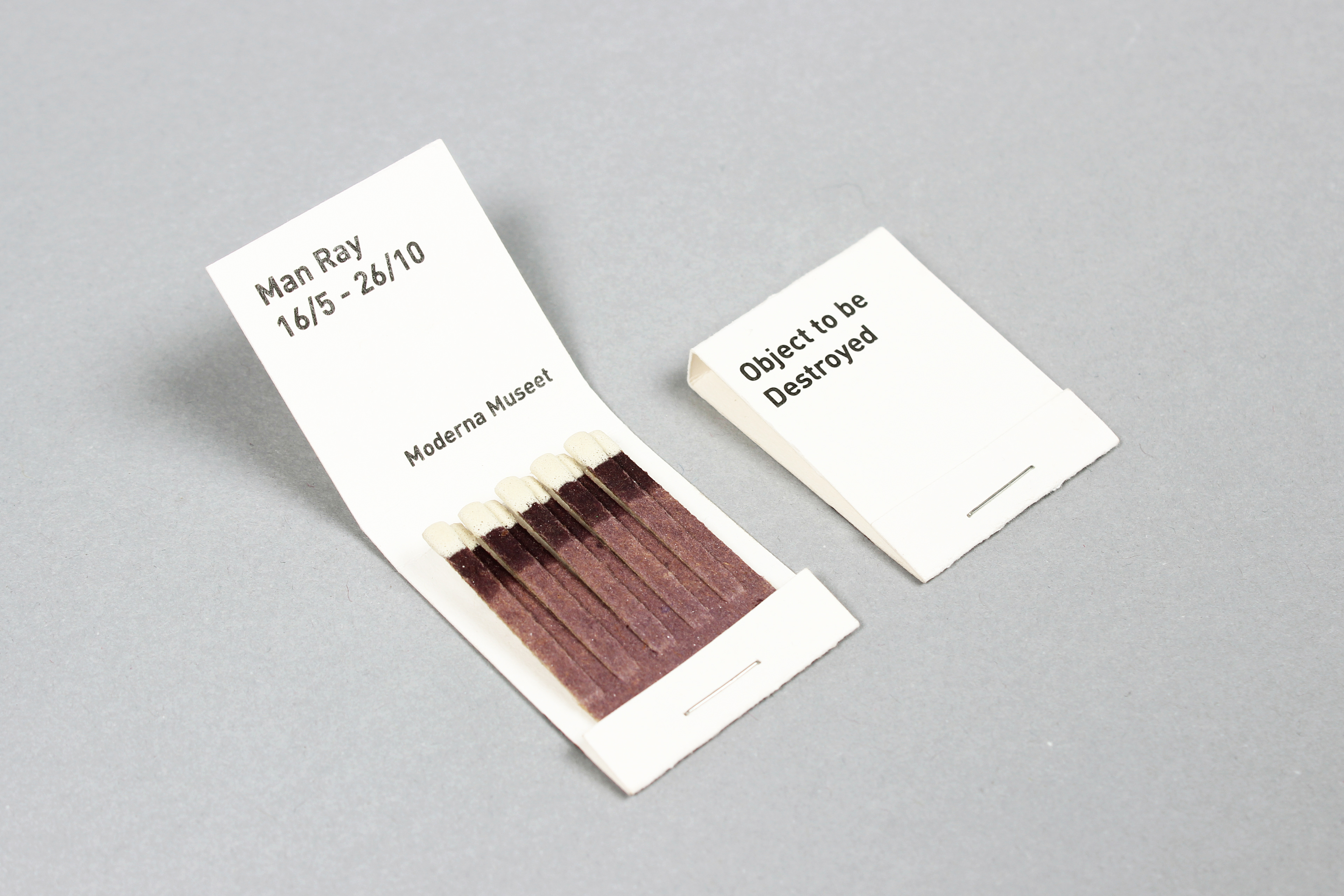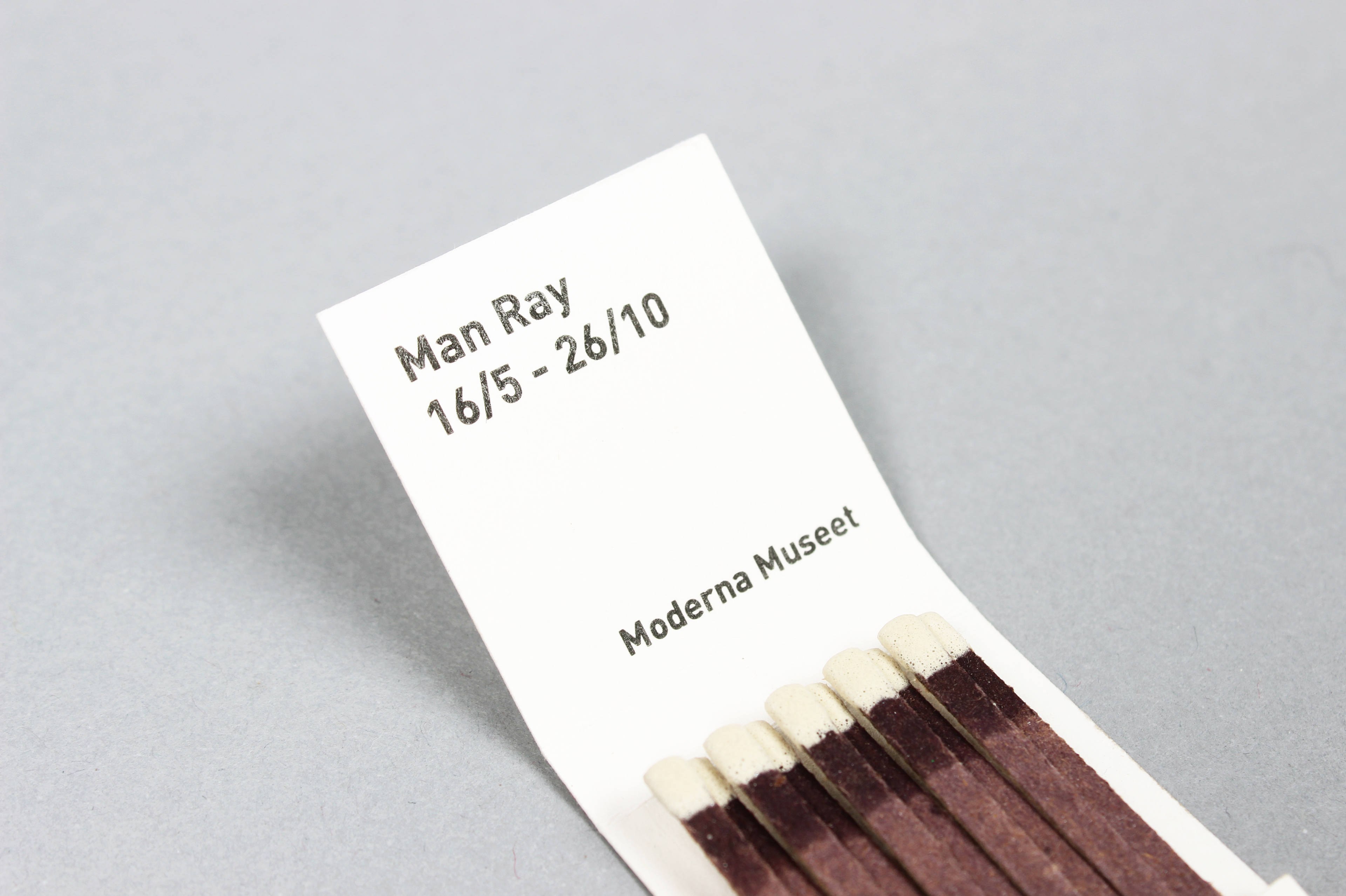 Assignment in Assymetric Typography to create a poster, catalogue and invitation for a fictional exhibition with Man Ray at Moderna Museet.
We created a concept called Object to be Destroyed, based on his sculpture with the same title. Based on the fact
 that many works of Man Ray got destroyed, stolen, reproduced or lost. The invitation for the exhibition will come inside of a box along with an disposable object. There is no obvious opening, you will have to break the box to get
 the actual invitation. The exhibition catalogue is designed in a similar way, there is no up and down and it's glued together on both sides so you will have to cut it to be able to read it. Other disposable objects such as coffee filters
 and straws will be handed out as guerilla marketing.
In collaboration with Miriam Nicole Zirignon and Petter Monsen.